What is R18 Channels service?
The channel subscription is a paid service that allows you to watch all the movies within a particular channel as much as you like. R18 currently offers monthly subscriptions. Once you subscribed to a channel, there are no other fees to freely view all the content within that channel.
Please note that R18 is not a service provided by WAPdB. It is currently only available in english and chinese languages.
Alice JAPAN r18 channel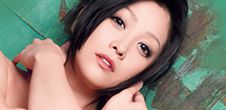 more than 3,420 titles
~115 updates/month
Legendary maker Alice JAPAN's special channel.
Popular Alice actresses include the likes of Yuma Asami, Sola Aoi and other celebrities turned porn stars! See your favorite series featuring the most popular AV actresses in Japan!
Amateur Girls r18 channel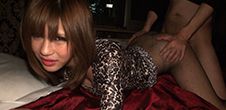 more than 9,270 titles
~110 updates/month
Authentic amateur girls, filmed having sex.
High quality video of real women from the streets of Japan. Everyday Japanese hotties you pass on the street, getting naked and fucked on camera for you! Real girls doing real porn! Movies from AV labels STREET ANGELS, Real-file, BoinBB, PORNOGRAPH, Amateur Schoolgirls...
AV Station r18 channel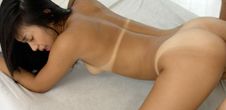 more than 28,530 titles
~200 updates/month
Major labels, popular AV Idols, quality titles.
Over 30 AV makers in this channel! Idol quality AV stars, big tits, school girls, cosplay and hardcore, we have your genre covered here! Enjoy this variety of content at AV station! Includes movies from studios KUKI, MAXING, NEXT GROUP, Cherries, Max A, EROTICA...
DREAM r18 channel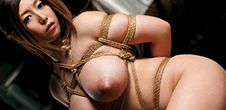 more than 17,950 titles
~110 updates/month
AV Stars, MILFS and broad selection of categories.
A massive selection of AV stars that include over 11,500 movies! Popular AV stars in your favorite series from teen to mature! Discover your AV genre and make your dreams come true! Movies from Madonna, ROOKIE, Fitch and 100+ other AV studios.
Hentai Anime r18 channel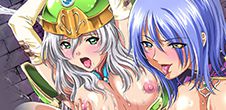 more than 170 titles
~4 updates/month
For all fans of juicy 2D sex action.
Our premiere anime channel featuring popular adult anime titles and other wacky oddities! Watch hardcore titles that include tentacle porn, 3D, and other popular genres! (Videos from ANIMAC, Media Bank, Cherry, Milk Candy, JVD, Lemon Heart, schoolzone...)
HHH r18 channel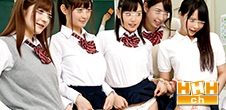 more than 1,950 titles
~40 updates/month
Unique categories, hidden cameras, semi-pro pornstars and more!
Lots of semi-pro pornstars & unique categories can be found in HHH Channel! Subscribe and enjoy idol-quality horny girls, lots of panty shots, sexy amateur game shows, school girls' group sex, hidden cam footage and more. Movies from GOLDEN TIME, Hunter, ATLANTIS-H, Apache, ATOM and O-Yashoku Company.
KMP r18 channel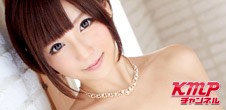 more than 8,590 titles
~65 updates/month
The sexiest and most coveted AV stars, and fresh new beauties.
The sexiest and most coveted AV stars! High-quality labels of superior erotic entertainment! The biggest stars and fresh new beauties found here at the KMP Channel!
Mania r18 channel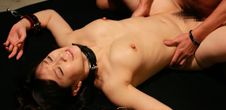 more than 28,240 titles
~310 updates/month
The ultimate fetichist channel with all the hard stuff.
Over 46 makers of popular AV series! Find your favorite AV genres here! From S&M, Blowjobs, Sluts, Shit, Tranny and more! We have what you are searching for! Right here, right now! Includes movies from studios OPERA, Das, M's Video Group, Peters, Glory Quest, Lahaina Tokai, Lotus, AVS collector's, You Planning...
Mature Women r18 channel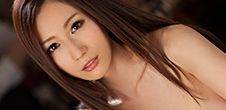 more than 18,900 titles
~210 updates/month
Beautiful Japanese wives with unstoppable libido.
The only channel you need to satisfy all your MILF desires! An amazing lineup of real sophisticated women, with the kind of sex appeal you can only find in a genuine Japanese MILF! Movies from AV studios Tameike Goro, Center Village, Dream Stage, VENUS, Emmanuelle, Celeb no Tomo, Ruby, Graffiti Japan...
Momotaro r18 channel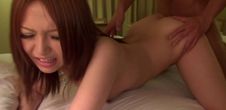 more than 3,470 titles
~25 updates/month
Real amateur girls, pornstars and fetishism.
Looking for mosaic that doesn't blur out half the screen? Check out the super digital mosaic series, by long time producer Momotaro! Find real variation and popular AV content here! (Movies from Momotaro Eizô AV studio)
MOODYZ r18 channel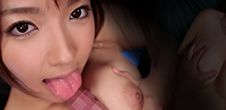 more than 5,770 titles
~30 updates/month
Top quality porn flicks, super popular actresses.
The best selection of AV can be found here, on the MOODYZ channel! See the newest and most popular AV girls in the world going wild in some of the craziest creampie series available!
Mosozoku r18 channel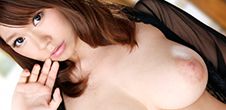 more than 5,900 titles
~120 updates/month
Giants tits, MILFs, Hardcore fetishes.
Giant Tits, MILF and Foreign Girls! Over 80 makers producing genres like voyeur, lesbian, lolita, gangbangs and shit! When you're done with vanilla porn come here for the hardcore! (Movies from AV studio HERO and numerous labels of Mousouzoku).
Paradise TV r18 channel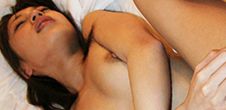 more than 3,140 titles
~30 updates/month
Home made movies, kinky TV shows.
Access AV films that were only available on Japanese Skapa TV! Real Japanese content you will absolutely not find anywhere else! Outrageous shows that can only be produced in Japan!
Playgirl r18 channel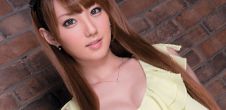 more than 42,380 titles
~250 updates/month
IDEAPOCKET, Attackers, Wanz Factory...
This is it!!! The largest channel on R18.com! Over 28,000 videos at your fingertips more than any other JAV site on the net! ALL for one price! A smorgasbord of major AV producers! Includes movies from several studios as IDEAPOCKET, Dream Ticket, OPPAI, E-BODY, PREMIUM, Bi, Kira Kira, kawaii*, Dogma, Lezure!, Attackers, Wanz Factory, etc.
PRESTIGE r18 channel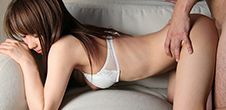 more than 4,770 titles
~40 updates/month
Shunka Ayami, hot college girls and amateurs.
Are you looking for some of the most beautiful Japanese girls on the planet? Look no further! See real sexy street girls and dynamite body AV actresses, get up to no good on camera! (PRESTIGE AV studio movies).
S1 NO.1 STYLE r18 channel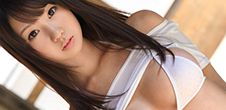 more than 3,600 titles
~25 updates/month
The dedicated channel from the legendary label.
The highest quality Japanese AV actresses in Japan have always come from S1! S1 Always delivers your favorite content, featuring the most beautiful girls to ever be shot on camera!
SOFT ON DEMAND r18 channel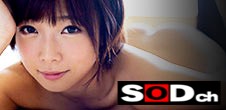 more than 12,840 titles
~160 updates/month
Unique and exclusive movies.
Featuring some of the most popular series and actresses in Japanese AV! Thousands of exclusive titles and some of the most popular A-list models around, only available here on SOD!