[mifd-052] Regular Students Everywhere Are Actually Slutty. And Their Bodies Were Amazing. Nonoka Kawai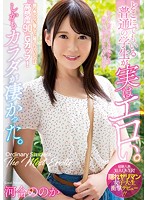 information
trailer / sample
female cast
male cast
no known male cast for this movie.
photo galleries
no photo galleries for this movie.
r18 channel
You love movies from Moodyz studio? Consider subscription to MOODYZ R18 Channel!
MOODYZ r18 channel
Top quality porn flicks, super popular actresses.
More than 5,770 titles, ~30 updates/month
The best selection of AV can be found here, on the MOODYZ channel! See the newest and most popular AV girls in the world going wild in some of the craziest creampie series available!

What is R18 Channels service?
The channel subscription is a paid service that allows you to watch all the movies within a particular channel as much as you like. R18 currently offers monthly subscriptions. Once you subscribed to a channel, there are no other fees to freely view all the content within that channel.
Please note that R18 is not a service provided by WAPdB. It is currently only available in english and chinese languages.