[blk-335] ʺI Want To Save My Money So I Can Live In Shibuya...ʺ This Ultra Sensual Country Girl Who Will Easily Spread Her Legs Is A Gal Bitch Who We Fucked At This Film Shoot And Now We're Selling The Footage As An AV!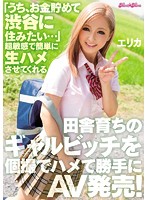 information
original title: 「うち、お金貯めて渋谷に住みたい…」超敏感で簡単に生ハメさせてくれる田舎育ちのギャルビッチを個撮でハメて勝手にAV発売!
category: japanese porn movie / AV
studio: kira☆kira
distributor: kira☆kira BLACK GAL
release date: November 01, 2017
duration:
DVD product code: blk-335
DMM content id: blk335
DMM physical product code: blk335
DMM / R18 digital product code: blk00335
director: unknown
trailer / sample
female cast
male cast
no known male cast for this movie.
photo galleries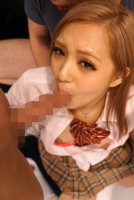 r18 channel
You love movies from kira☆kira studio? Consider subscription to Playgirl R18 Channel!
Playgirl r18 channel
IDEAPOCKET, Attackers, Wanz Factory...
More than 42,380 titles, ~250 updates/month
This is it!!! The largest channel on R18.com! Over 28,000 videos at your fingertips more than any other JAV site on the net! ALL for one price! A smorgasbord of major AV producers! Includes movies from several studios as IDEAPOCKET, Dream Ticket, OPPAI, E-BODY, PREMIUM, Bi, Kira Kira, kawaii*, Dogma, Lezure!, Attackers, Wanz Factory, etc.

What is R18 Channels service?
The channel subscription is a paid service that allows you to watch all the movies within a particular channel as much as you like. R18 currently offers monthly subscriptions. Once you subscribed to a channel, there are no other fees to freely view all the content within that channel.
Please note that R18 is not a service provided by WAPdB. It is currently only available in english and chinese languages.