[meyd-346] If You Can Withstand Rin Azuma's Amazing Technique, You'll Get Creampie Raw Footage Sex!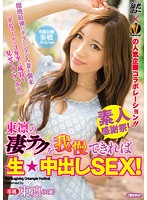 information
original title: 東凛の凄テクを我慢できれば生中出しSEX!
category: japanese porn movie / AV
studio: Tameike Gorô - 溜池ゴロー
distributor: TAMEIKE Gorô - 溜池ゴロー
release date: March 01, 2018
duration:
DVD product code: meyd-346
DMM content id: meyd346
DMM physical product code: meyd346
DMM / R18 digital product code: meyd00346
director: unknown
trailer / sample
female cast
male cast
no known male cast for this movie.
photo galleries
no photo galleries for this movie.
r18 channel
You love movies from Tameike Gorô studio? Consider subscription to Mature Women R18 Channel!
Mature Women r18 channel
Beautiful Japanese wives with unstoppable libido.
More than 18,900 titles, ~210 updates/month
The only channel you need to satisfy all your MILF desires! An amazing lineup of real sophisticated women, with the kind of sex appeal you can only find in a genuine Japanese MILF! Movies from AV studios Tameike Goro, Center Village, Dream Stage, VENUS, Emmanuelle, Celeb no Tomo, Ruby, Graffiti Japan...

What is R18 Channels service?
The channel subscription is a paid service that allows you to watch all the movies within a particular channel as much as you like. R18 currently offers monthly subscriptions. Once you subscribed to a channel, there are no other fees to freely view all the content within that channel.
Please note that R18 is not a service provided by WAPdB. It is currently only available in english and chinese languages.