[dvaj-331] I Wanted To Surprise My Girlfriend On Her Birthday, So I Sneaked Into Her Room And Waited For Her, But Then She Came Home With My Friend... So I Instinctively Hid Underneath The Bed Mari Takasugi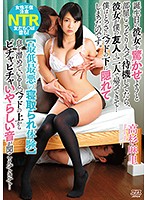 information
original title: 誕生日の彼女を驚かせようと部屋にこっそり入って待機してたら、彼女が僕の友人と二人で帰ってきて…僕はとっさにベッドの下に隠れてしまったのです。息を潜めていると、ベッドの上からピチャピチャいやらしい音が聞こえてきて…【最低最悪の寝取られ体験】 高杉麻里
category: japanese porn movie / AV
studio: ALICE JAPAN - アリスJAPAN
distributor: ALICE JAPAN - アリスJAPAN
release date: May 13, 2018
duration:
DVD product code: dvaj-331
DMM content id: dvaj331
DMM physical product code: dvaj331so
DMM / R18 digital product code: dvaj00331
director: BIBA☆GONZO - ビバ☆ゴンゾ
trailer / sample
female cast
male cast
no known male cast for this movie.
photo galleries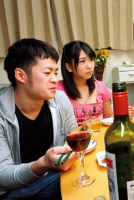 r18 channel
You love movies from ALICE JAPAN studio? Consider subscription to Alice JAPAN R18 Channel!
Alice JAPAN r18 channel
Legendary maker Alice JAPAN's special channel.
More than 3,420 titles, ~115 updates/month
Popular Alice actresses include the likes of Yuma Asami, Sola Aoi and other celebrities turned porn stars! See your favorite series featuring the most popular AV actresses in Japan!

What is R18 Channels service?
The channel subscription is a paid service that allows you to watch all the movies within a particular channel as much as you like. R18 currently offers monthly subscriptions. Once you subscribed to a channel, there are no other fees to freely view all the content within that channel.
Please note that R18 is not a service provided by WAPdB. It is currently only available in english and chinese languages.