[hunt-995] "Huh? I Didn't Piss Myself, So Why Am I So Wet?" This Innocent Student Has Never Seen An Erection Before, And It's Her First Time She's Been Aroused, Too! I Share A Room With My Schoolgirl Little Sister... And I Think It's Great That The Room Is So Small.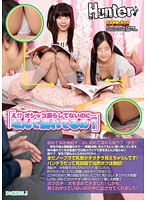 information
trailer / sample
female cast
no known female cast for this movie.
male cast
no known male cast for this movie.
photo galleries
no photo galleries for this movie.
r18 channel
You love movies from Hunter studio? Consider subscription to HHH R18 Channel!
HHH r18 channel
Unique categories, hidden cameras, semi-pro pornstars and more!
More than 1,950 titles, ~40 updates/month
Lots of semi-pro pornstars & unique categories can be found in HHH Channel! Subscribe and enjoy idol-quality horny girls, lots of panty shots, sexy amateur game shows, school girls' group sex, hidden cam footage and more. Movies from GOLDEN TIME, Hunter, ATLANTIS-H, Apache, ATOM and O-Yashoku Company.

What is R18 Channels service?
The channel subscription is a paid service that allows you to watch all the movies within a particular channel as much as you like. R18 currently offers monthly subscriptions. Once you subscribed to a channel, there are no other fees to freely view all the content within that channel.
Please note that R18 is not a service provided by WAPdB. It is currently only available in english and chinese languages.