[nfdm-496] Girls Taking Pictures Of The Soles Of Their Feet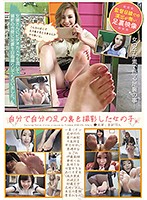 information
original title: 自分で自分の足の裏を撮影した女の子。
category: japanese porn movie / AV
studio: FREEDOM - フリーダム
distributor: FREEDOM - フリーダム
release date: March 05, 2017
duration:
DVD product code: nfdm-496
DMM content id: h_188nfdm496
DMM physical product code: h_188nfdm496
DMM / R18 digital product code: h_188nfdm00496
director: unknown
trailer / sample
female cast


















male cast
no known male cast for this movie.
photo galleries
no photo galleries for this movie.
r18 channel
You love movies from FREEDOM studio? Consider subscription to Mania R18 Channel!
Mania r18 channel
The ultimate fetichist channel with all the hard stuff.
More than 28,240 titles, ~310 updates/month
Over 46 makers of popular AV series! Find your favorite AV genres here! From S&M, Blowjobs, Sluts, Shit, Tranny and more! We have what you are searching for! Right here, right now! Includes movies from studios OPERA, Das, M's Video Group, Peters, Glory Quest, Lahaina Tokai, Lotus, AVS collector's, You Planning...

What is R18 Channels service?
The channel subscription is a paid service that allows you to watch all the movies within a particular channel as much as you like. R18 currently offers monthly subscriptions. Once you subscribed to a channel, there are no other fees to freely view all the content within that channel.
Please note that R18 is not a service provided by WAPdB. It is currently only available in english and chinese languages.