[onez-168] Danger Day Pregnancy Fetish Quickie After School Creampie Sex During A One-Night Hot Springs Vacation Nao Hasumi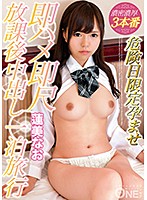 information
original title: 危険日限定孕ませ即ハメ即尺放課後中出し一泊旅行 蓮美なお
category: japanese porn movie / AV
studio: PRESTIGE - プレステージ
distributor: ONEZ
release date: December 07, 2018
duration:
DVD product code: onez-168
DMM content id: 118onez168
DMM physical product code: 118onez168
DMM / R18 digital product code: 118onez00168
director: TODO
trailer / sample
female cast
male cast
no known male cast for this movie.
photo galleries
no photo galleries for this movie.
r18 channel
You love movies from PRESTIGE studio? Consider subscription to PRESTIGE R18 Channel!
PRESTIGE r18 channel
Shunka Ayami, hot college girls and amateurs.
More than 4,770 titles, ~40 updates/month
Are you looking for some of the most beautiful Japanese girls on the planet? Look no further! See real sexy street girls and dynamite body AV actresses, get up to no good on camera! (PRESTIGE AV studio movies).

What is R18 Channels service?
The channel subscription is a paid service that allows you to watch all the movies within a particular channel as much as you like. R18 currently offers monthly subscriptions. Once you subscribed to a channel, there are no other fees to freely view all the content within that channel.
Please note that R18 is not a service provided by WAPdB. It is currently only available in english and chinese languages.