[ssis-411] Cherry Boy Is Addicted To Sex For 1 Whole Month With Amazing Servicing And Incredibly Satisfying Expert Techniques! Losing Virginity With Mahina Amane For A Roommate Scenario Documented On Camera.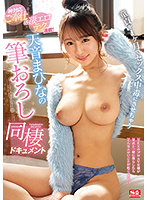 information
original title: 童貞を1ヶ月でセックス中毒にさせちゃう神対応ご奉仕&凄エロテク満載! 天音まひなの筆おろし同棲ドキュメント
category: japanese porn movie / AV
studio: S1 NO.1 STYLE - エスワン ナンバーワンスタイル
distributor: S1 NO.1 STYLE
release date: May 24, 2022
duration:
DVD product code: ssis-411
DMM content id: ssis411
DMM physical product code: ssis411
DMM / R18 digital product code: ssis00411
director: unknown
trailer / sample
female cast
male cast
no known male cast for this movie.
photo galleries