[wss-277] A Back Breaking Explosion Of Sensuality At The Orgasmic Massage Parlor Madoka Kono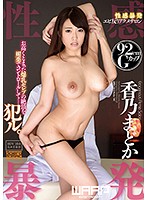 information
original title: 性感暴発エビ反りアクメサロン 香乃まどか
category: japanese porn movie / AV
studio: WAAP ENTERTAINMENT - ワープエンタテインメント
distributor: So
release date: January 06, 2017
duration:
DVD product code: wss-277
DMM content id: 2wss277
DMM physical product code: 2wss277
DMM / R18 digital product code: 2wss00277
director: unknown
trailer / sample
female cast
male cast
no known male cast for this movie.
photo galleries
no photo galleries for this movie.
r18 channel
You love movies from WAAP ENTERTAINMENT studio? Consider subscription to Waap R18 Channel!
Waap r18 channel
Bukkake series and perverted AV actresses.
More than 1,760 titles, ~15 updates/month
Japanese porn studio Waap Entertainment presents your favorite bukkake series and perverted AV actresses all in one channel! Looking for wild content you're having trouble finding? Look no further! Waap has your back!

What is R18 Channels service?
The channel subscription is a paid service that allows you to watch all the movies within a particular channel as much as you like. R18 currently offers monthly subscriptions. Once you subscribed to a channel, there are no other fees to freely view all the content within that channel.
Please note that R18 is not a service provided by WAPdB. It is currently only available in english and chinese languages.