Kazu ITSUKI

-

樹かず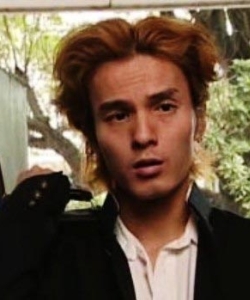 profile
japanese pornstar / AV actor
porn/AV activity: debut date unknown - still active
current age: 51 years old
birthdate:
birthplace:

Japan
astrological sign: Capricorn
measurements: unknown
height: 171 cm (= 5'7")
weight: 54 kg (= 119 lb)
penis size: unknown
blood type: O
links
no link added yet for this male pornstar.
photo galleries
this male pornstar does not appear in any photo gallery.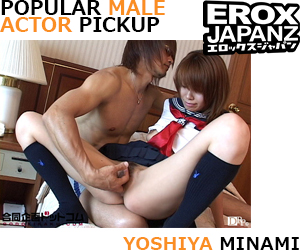 videos
biography
no biography is available yet for this male pornstar.
want to provide more information about this male pornstar? submit a biography!
please note that it must meet certain quality criteria and that we reserve the right to refuse it.
filmography
DVD / VHS / Blu-ray / other physical storage formats
as performer
no movie in database for this male pornstar
webography
web scenes / web galleries / videos on demand
as performer
8 web contents in database for this male pornstar
| | | | | | |
| --- | --- | --- | --- | --- | --- |
| title | original title | code | network | website | date |
| Ayayayaya !? Meccha Namakan Meccha Nakadashi !!! :: Ran Monbu | あややややっ!?めっちゃ生姦めっちゃ中出し!!!::紋舞らん | 101406_978 | DREAMROOM PRODUCTIONS | 1pondo | 2009-01-22 |
| Chia Hitorijime :: Chia | チア独り占め::ちあ | 112406_004 | DREAMROOM PRODUCTIONS | 1pondo | 2006-11-24 |
| HIMEKORE Princess Collection vol.6 Nettaiya wa Watashi to Ryô mo o :: Kurumi Katase | ヒメコレ Princess Collection vol.6 熱帯夜は私と涼もぉ::片瀬くるみ | 062307_141 | DREAMROOM PRODUCTIONS | 1pondo | 2007-06-23 |
| HIMEKORE Princess Collection vol.7 Hônyô Shiofuki VIP SPECIAL-hen :: Kurumi Katase | ヒメコレ Princess Collection vol.7 放尿・潮噴きVIPスペシャル編::片瀬くるみ | 071107_152 | DREAMROOM PRODUCTIONS | 1pondo | 2007-07-11 |
| Jitsuroku Tôkô : Manbiki COUPLE Tokubetsu Henshû-ban Shirôto COUPLE | 実録投稿:万引きカップル 特別編集版 素人カップル | 012708-659 | DREAMROOM PRODUCTIONS | caribbeancom | 2008-01-27 |
| LAST Monchi MONBU Ran | ラストもんち 紋舞らん | 102408-313 | DREAMROOM PRODUCTIONS | caribbeancom | 2008-10-24 |
| PRIVATE CABA-Jô :: Chia | プライベートキャバ嬢::ちあ | 121606_020 | DREAMROOM PRODUCTIONS | 1pondo | 2006-12-15 |
| Super Nurse Nao part 2 :: nao oikawa | 陵辱病淫 第二話  及川奈央 | 080605-930 | DREAMROOM PRODUCTIONS | caribbeancom | 2005-08-06 |